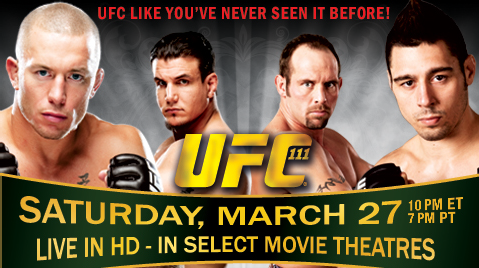 So a lot of you fans often go out of your way to see me fight: to the local sports bar, to the pub, to a friend's house, etc. Well, you guys are in luck this time because for the first time ever, the UFC has partnered with an entertainment company to bring you UFC 111 live at a theater near you on March 27th. Click this link to locate and theater near you and to purchase tickets. Tickets and space are limited, so don't wait!
They are going to be filming some really cool footage of me for the pre-fight stuff, so I'm sure it will be an awesome viewing experience.
» Continue Reading...