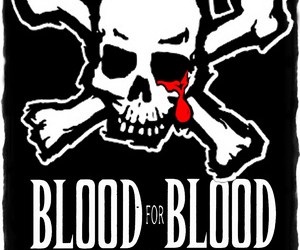 My Boston friends in Blood for Blood are back on tour and back in the studio.
They are playing tonight!
When: October 22, 2011. Show starts 7:00 PM
Where: The Glass House, Pomona, CA
Immediately following the show, we will be hosting and after party! Performances by DJ Gonzo and Low Life Sound System
When: October 22, 2011. 9:00 pm - 2:00 am
Where: Character Sports Bar, 276 E. First St., Pomona, CA 91766
And don't forget: the band and I have a special collaboration shirt available in my web store
» Continue Reading...