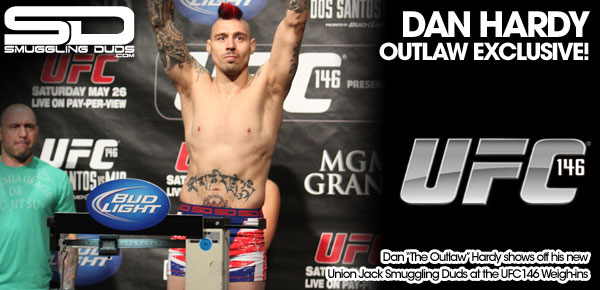 Dan Hardy, the ever patriot, weighed in at the UFC 146 weigh-ins donning his new exclusive Union Jack Smuggling Duds boxer shorts. Dan went on to win KO of the night, beating game striker Duane Ludwig in the first round with a perfectly timed left hook at the MGM Grand Garden Arena in Las Vegas!
It's the second time The Outlaw has worn his favourite Smuggling Duds boxer shorts for a weigh-in, the first being his infamous Shaolin Weigh-in against Chris Lytle where he throw boxer shorts to the crowd like ninja stars!
You can also expect to see Dan wearing more Smuggling Duds when he heads back to the UK to face off against TUF winner Amir Sadollah in his hometown of Nottingham at UFC On Fuel 5 on September 29th!
For more info on Smuggling Duds please check out their website SmugglingDuds.com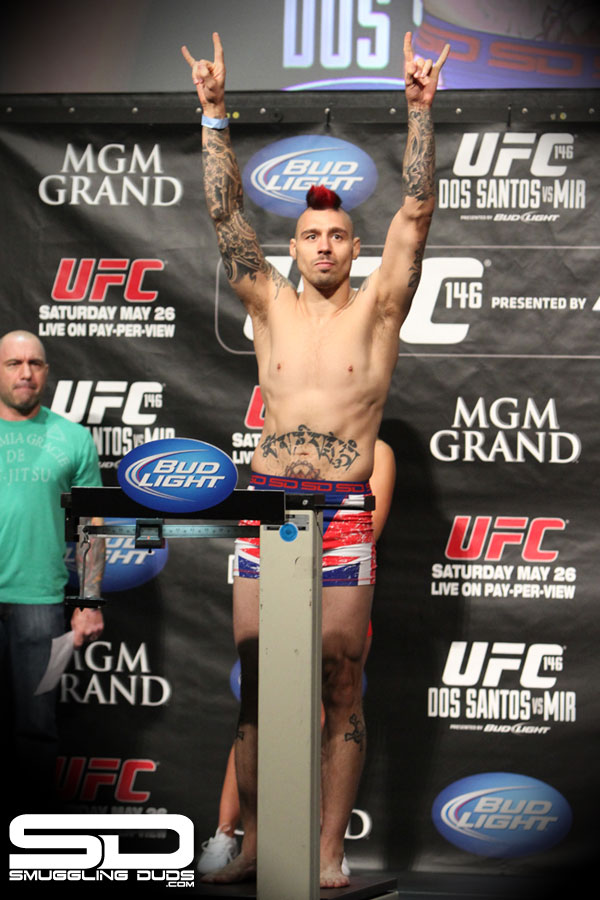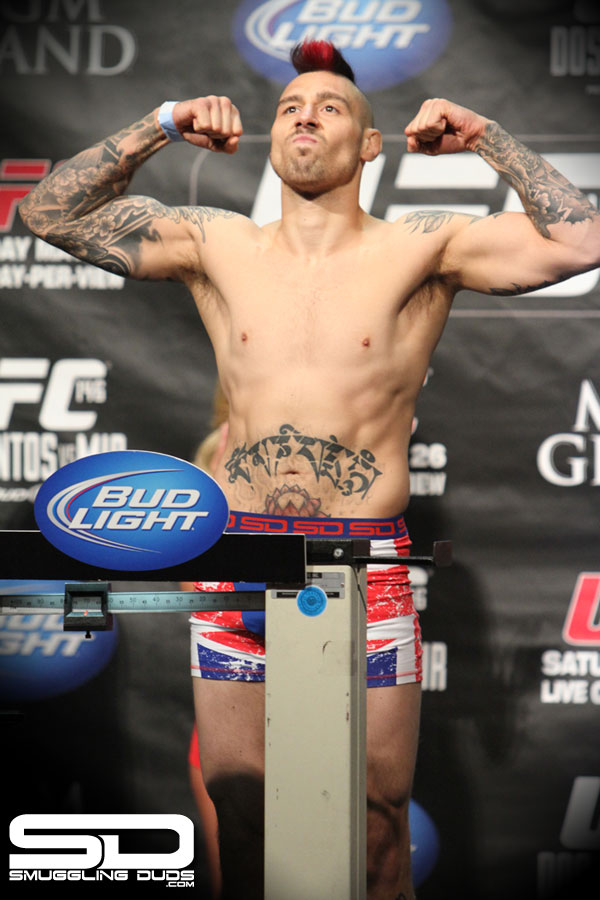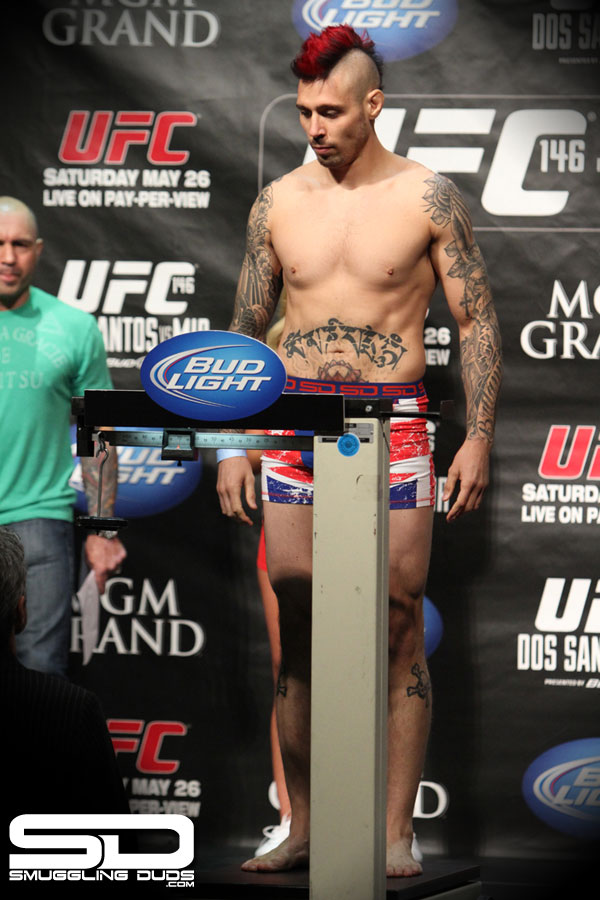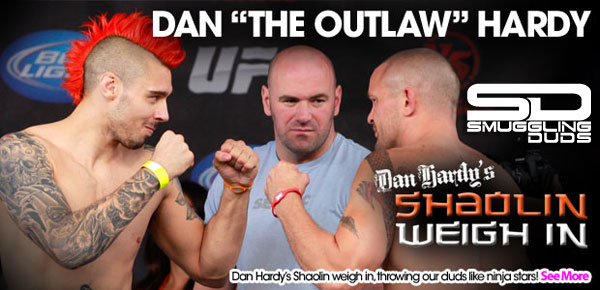 » Continue Reading...