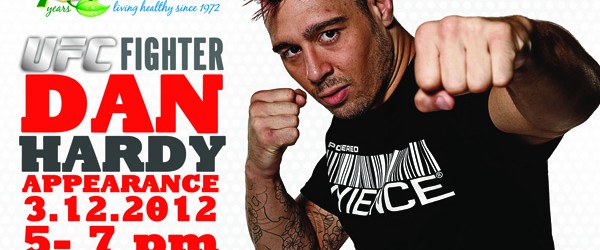 Come meet UFC Welterweight DAN "THE OUTLAW" HARDY Monday, March 12th.  Dan will be stopping by Hi-Health to promote Xenergy, the best tasting energy drink packed with vitamins but sugar and calorie free.
Come get a picture and autograph and stock up on Xenergy while you're there!
5:00pm - 7:00pm at Hi-Health
Hi-Health
4881 N. 20th Street
Phoenix, AZ 85016
» Continue Reading...